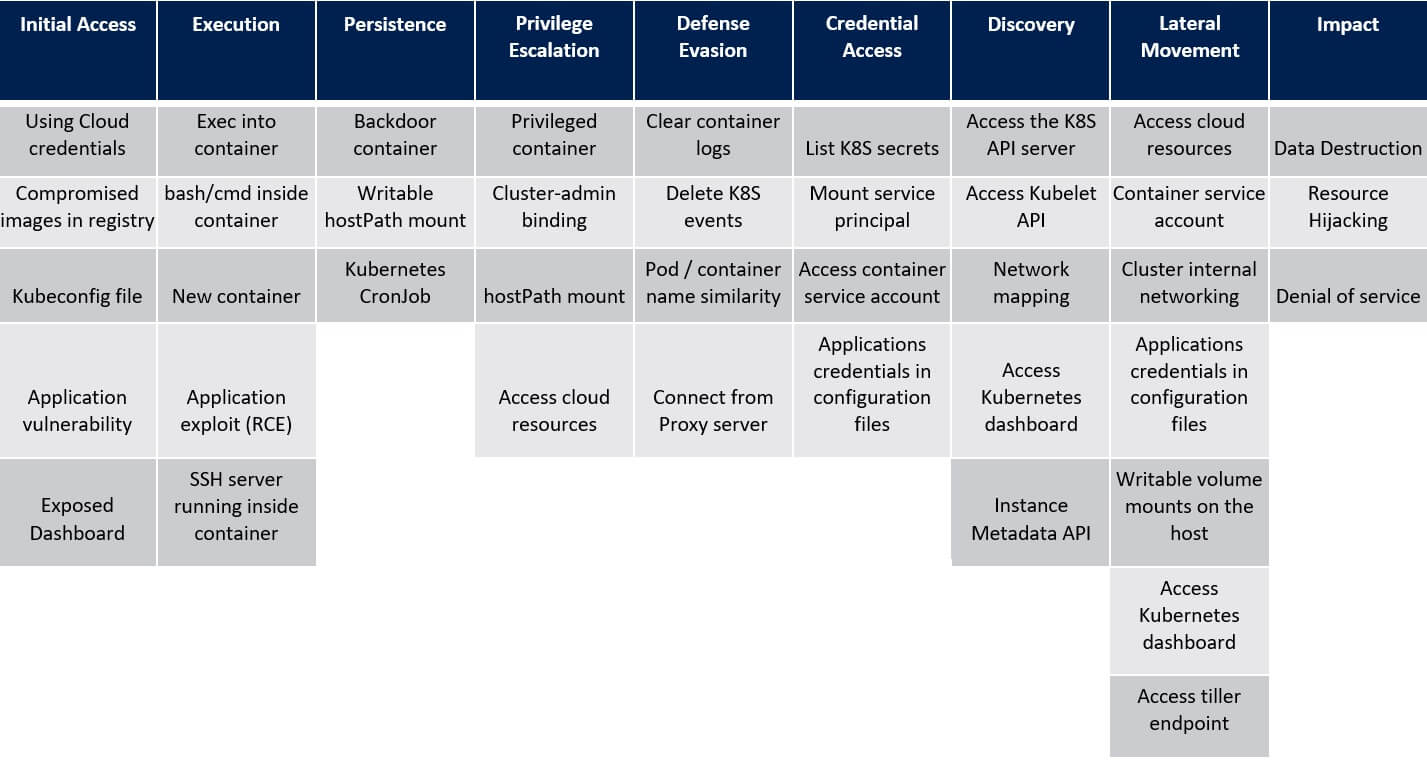 5. Defence Evasion – ATT&CK® Matrix
Delete K8S Events
A Kubernetes event is a Kubernetes object that logs state changes and failures of the resources in the cluster.
Example events are a container creation, an image pull, or a pod scheduling on a node.
Kubernetes events can be beneficial for recognising changes that happen in the cluster. Therefore, critics may want to delete these events (e.g., by using: "kubectl delete events–all") in an attempt to evade detection of their action in the cluster.